Plymouth's Leading Independent Insurance Agency & Provider of Commercial Umbrella Policies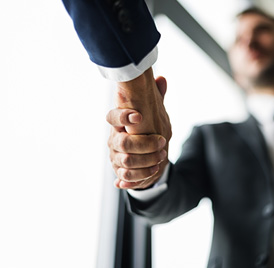 Kennedy Nemier Insurance Agency offers a vast array of business insurance options for commercial business owners in the Plymouth area. Most people understand that home and auto insurance are vital to protecting valuable assets against catastrophic damages. However, few people understand how important it is to have the proper business insurance as well. When it comes to choosing the right business insurance, you need an effective plan to provide protection for your business' property, livelihood, and to protect you in case you are sued.
Many who own and operate their own business have invested a significant portion of their livelihood into that business. Should anything happen to their business, they might have trouble recovering financially. At Kennedy Nemier Insurance Agency, Inc., we are here to help people protect what matters most. For those considering business insurance, we can help you find the right plan that provides the coverage to meet your various needs, including bonds, cyber liability, employment practices liability, professional liability, liquor liability, or a commercial umbrella policy.
Why Choose Kennedy Nemier?
Personal Attention
As an independent insurance agency, we offer a level of personal attention and customization that the big guys simply can't provide. When it comes to protecting your future, wouldn't you want an agent that understands you, and is always a phone call away?
More Options
Our agency has the freedom to work with a wide range of insurance providers that we have hand selected. Going directly to a provider means you will get what they offer, and that's that. Isn't it time you get the choices you deserve.
Plymouth's Trusted Choice for Business Insurance Policies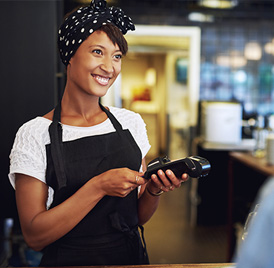 Owning a business is an incredibly rewarding pursuit. However, no matter what type of business you own, it's important to protect your business from lawsuits with general liability and worker's compensation insurance. General liability insurance (the most common small business insurance policy) offers you protection against a variety of liabilities. These include liabilities such as someone slipping and falling on your property, you or your business damaging someone else's property, and other legal liabilities your business may incur. In addition, these policies pay for an attorney to defend you in the event of a covered claim.
One thing that general liability insurance does not protect you against is employee injuries. For this, you will want to have worker's compensation insurance. Worker's comp insurance covers expenses due to work-related employee injury or illness. This might include expenses for hospital bills, lost wages, and funeral costs. Most states require businesses to carry worker's comp insurance and having a policy in place is a good idea, even if it is not required by your state.
Why Do I Need Both?
Worker's comp insurance and general liability insurance both cover a different range of expenses and liabilities your business may incur. By having both policies in place, you can provide your business with greater protection against any number of incidents.
Protect Your Business With Life Insurance
Most people understand the importance of protecting their business with liability insurance, but often times overlook the need for insurance to protect the continuation of the business after the death of an owner/partner. There are different reasons why life insurance for a business makes sense, which include insurance for:
Buy-Sell Agreements
Life Insurance that your bank requires in order to get a loan
Key Person Insurance
Business Continuation
Commercial Umbrella Policies
Much like personal umbrella policies, commercial umbrella insurance provides business with additional liability coverage to further protect assets. Commercial umbrella policies extend an additional layer of insurance coverage when the cost of a claim exceeds the limits of a business's underlying policy. Otherwise, business owners would have to pay out of pocket for medical bills, legal fees and other expenses should an accident or error occur.
Hear directly from our clients!
"Kennedy Nemier Insurance Agency made shopping for commercial insurance a piece of cake. I contacted Lisa.. Her response time, sense of urgency, human support was outstanding! In addition I did have two other agents that I have personally worked with that did not come close to level or service Lisa provided. This level of service at the Kennedy Nemier Agency is outstanding; I have not experienced such quality of personal service in so long I actually forgot that it exists. I would recommend Kennedy Nemier Insurance Agency over and over again for commercial and personal insurance needs." Maritza G.
---
Contact us today and learn why Kennedy Nemier Insurance Agency is the place for all your business insurance needs!