High Quality Health Insurance Options in Westland, MI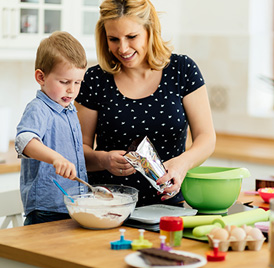 Kennedy Nemier Insurance Agency provides competitive health, dental and prescription drug insurance plans for those in the Westland area. Our agency is founded on a belief that choice of insurance companies and strong personalized customer service are qualities most valued by our clients. With 13 dedicated insurance professionals and over decades of experience, we provide a superior level of expertise.
Everyone at our agency is committed to finding you a quality policy specifically tailored to your needs and your budget. We are very proud of our tradition of exceptional service and commitment to personalized attention. Choose from our comprehensive insurance offerings to learn more about how you can protect every aspect of your life.
Why Choose Kennedy Nemier?
Personal Attention
As an independent insurance agency, we offer a level of personal attention and customization that the big guys simply can't provide. When it comes to protecting your future, wouldn't you want an agent that understands you, and is always a phone call away?
More Options
Our agency has the freedom to work with a wide range of insurance providers that we have hand selected. Going directly to a provider means you will get what they offer, and that's that. Isn't it time you get the choices you deserve.
Health Insurance Services in Westland, MI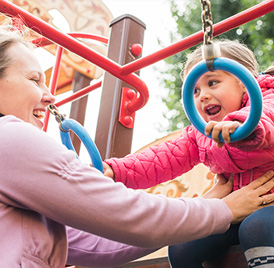 At Kennedy Nemier Insurance Agency, Inc., we value your health and want to offer the personal coverage your family needs, whenever you need it. We are always ready to listen to your health needs and provide the best, competitive health insurance options with wide networks of doctors and hospitals, including some of the most widely recognized in the nation.
We offer the following health insurance services:
Individual and Family Health Plans
Medicare Advantage and Supplement Plans
Prescription Drug Plans
Dental Insurance
Our main objective is to provide consistent health insurance services at affordable rates to our clients. We maintain our loyal customers by offering them unbeatable services. We strive daily to ensure that our services are up-to-date and meet the needs of our clients.
No matter how healthy you are today, it is always necessary to have insurance coverage. We have a team that guides you through selecting the best policy for proper health coverage, and offers coverage to the local communities in Novi, Northville, Plymouth, Canton, Livonia, Westland, Downriver & surrounding areas.
Providers and Affordable Care Act
As an independent agency, we are able to use the health insurance marketplace to shop for the best plan from many of the states' best insurance companies including Blue Cross Blue Shield, Blue Care Network, Priority Health and Health Alliance Plan (HAP). We are licenced to sell Affordable Care Act (Obama Care) policies for people with pre-existing conditions. These RX insurance plans may be a lot more affordable than you might think!
We are a dedicated insurance company with a clear understanding that the health needs of our clients differ. Therefore, we make sure that you get a plan that will cover you and fit your needs effectively. We assess individuals differently to enhance satisfaction and professionalism in our service delivery. So if you're looking for high-quality, quick, and efficient services, look no further than our agents.
What do our clients have to say about our services?
"I just wanted to provide a testimonial for two outstanding agents you have at your office. I am a customer of both Pat Callebs and Jim Geisling of your office and am more than pleased with the excellent service they have provided me. They are thorough and so knowledgeable in their respective fields of practice. They are devoted to me as a client and it shows. My emails and phone calls are returned immediately and they always keep me informed. I have recommend them to everyone I know and will continue to do so. It is so reassuring to know I have such hard working people to help me with all my insurance needs." Lindsay F.
---
For anyone looking for a reliable insurance company to offer you and your family the best health insurance services, contact Kennedy Nemier Insurance Agency, Inc. today and speak with one of our agents.