Comprehensive Home Insurance Plans in Plymouth, MI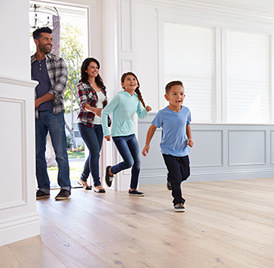 Kennedy Nemier Insurance Agency provides comprehensive homeowners insurance plans for those in Plymouth and surrounding areas. If you are in the process of purchasing or renting a home, whether it's a standalone house, or a condominium, you need to protect the structure and its contents. Superior service and high-quality competitive coverage options are important, and at Kennedy Nemier Insurance Agency, Inc., we offer coverage that protects you from sudden financial drain that results from damage to your home.
Our agents are advocates for finding a plan that meets your specific needs. Before you purchase your policy, we will carefully listen to your concerns, answer any questions you may have, and provide you with a detailed breakdown of the costs of your policy by thoroughly explaining what's covered. We know buying insurance is a difficult process, and we'll be by your side at all times!
Why Choose Kennedy Nemier?
Personal Attention
As an independent insurance agency, we offer a level of personal attention and customization that the big guys simply can't provide. When it comes to protecting your future, wouldn't you want an agent that understands you, and is always a phone call away?
More Options
Our agency has the freedom to work with a wide range of insurance providers that we have hand selected. Going directly to a provider means you will get what they offer, and that's that. Isn't it time you get the choices you deserve.
Homeowner's Insurance Policies in Plymouth, MI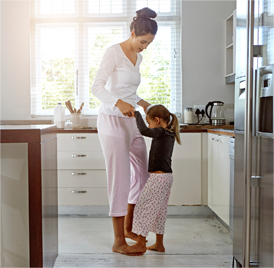 Whether it's due to weather, accidents, faulty plumbing or any other disaster, damage to your home can occur out of the blue when you have little or no time to prepare. If you do not have adequate insurance, you could find your bank account nearly drained as you try to cover costs that your insurance provider will not touch. In the event someone is injured on your property and you have little or no coverage for medical costs, you could wind up paying hefty court and reimbursement fees for medical bills. It's important to protect yourself financially if something unexpected happens to your home and possessions, especially since your home is likely one of your largest investments.
It's important to note that homeowners insurance is meant to cover unexpected damage and not routine maintenance. Each package is meant to cover both damage to your property, liability, and/or legal responsibility for injuries and property damage that you or other family members cause to others.
What to Know Before Purchasing Home Insurance
Homeowners insurance is crucial to understand in order for you and your family to know exactly what is covered in the event of unexpected damage or disaster. At Kennedy Nemier Insurance Agency, Inc., we take the time to educate our customers, and will carefully explain important aspects of your insurance policy to you, such as:
How much it will cost to rebuild your home and replace your belongings (if they are damaged or destroyed)
Possible discounts available (i.e. security system and multi-policy discounts)
The process for filing and settling a claim
How Kennedy Nemier Insurance Agency, Inc.'s customer service works and how claims are paid
At Kennedy Nemier Insurance Agency, Inc., we can help you choose coverage that will protect you and your home, giving you the peace of mind you deserve. These policies protect your financial and material health, as well as your wellbeing.
We're passionate about helping businesses and families choose the right plan to protect their future.
"My husband and I decided to move all of our insurance needs to Kennedy Nemier. I love having everything in one place, so it is just one phone call when I have questions etc. Their staff is wonderful and knowledgeable and also has integrity. I have loved my experience there and I have referred, and will continue to refer, my family and friends to them." Judi Hales
---
If you're looking for great, comprehensive homeowners insurance coverage at an affordable rate, contact us today to schedule a consultation with one of our agents.