Comprehensive Life Insurance Coverage Life Insurance in Plymouth, MI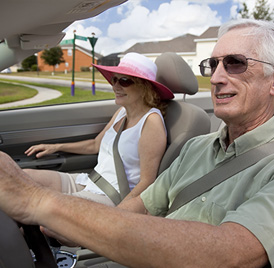 Get the best and most competitive homeowners insurance rates in the Plymouth area from Kennedy Nemier Insurance Agency. Life insurance can provide income replacement in the event of a fatal accident, can cover funeral costs, and give you and the ones you love peace of mind during difficult times. Families deserve to have their futures protected with life insurance, and we are happy to answer any questions or concerns you may have.
With 13 dedicated insurance professionals, and over 100 years of combined experience, we provide a superior level of expertise. Everyone at our agency is committed to finding you a quality policy specifically tailored to your needs and your budget. We are very proud of our tradition of service and commitment to personalized attention.
Why Choose Kennedy Nemier?
Personal Attention
As an independent insurance agency, we offer a level of personal attention and customization that the big guys simply can't provide. When it comes to protecting your future, wouldn't you want an agent that understands you, and is always a phone call away?
More Options
Our agency has the freedom to work with a wide range of insurance providers that we have hand selected. Going directly to a provider means you will get what they offer, and that's that. Isn't it time you get the choices you deserve.
Best Life Insurance Policies in the Plymouth Area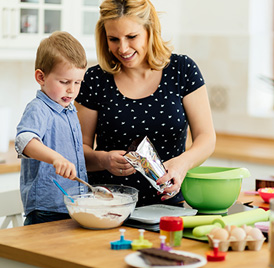 Most people understand the importance of auto and home insurance, however, the most valuable asset in everyone's life is the well-being of their loved ones. The stability and future of most families depends on the income of one, or both, of the spouses. This income puts food on the table, helps to pay the mortgage, and provides for the future of the children. While it's an unpleasant question to pose, what would happen if one of those incomes suddenly disappeared?
People who are the breadwinners in their homes should understand how vital their income is to the future of their families. There are different types of life insurance policies available, which include:
Term life
Whole life
Universal life
Juvenile life
Every type of insurance is unique and provides a form of protection. Generally, it will require you to pay premiums on a monthly or annual basis, and your family is protected under the specified policy. Purchasing life insurance has numerous similarities to the more common types of insurance such as auto and home insurance. There are varying levels with some types of coverages that are better for certain families than others. Many people don't realize that some life insurance policies can build cash value or provide necessary funds for long-term care expense.
Tailored Plans for You and Your Family
All of our coverage plans are designed to help you during unexpected life events, and to ease financial burdens at a difficult time. By offering different life insurance plans to our customers, we are able to provide the power of choice and the opportunity to pick affordable rates. Whether you're looking for coverage for a specific period of time or lifelong protection, with the right life insurance coverage, you can be happy knowing that your loved ones will be able to live out their dreams, no matter what the future holds.
At Kennedy Nemier Insurance Agency, Inc., you can expect to find the coverage, flexibility and cash value options to fit your needs. Talk to one of our agents to compare premiums and discuss advantages and disadvantages of each coverage plan to determine what type of life insurance is right for you.
We know that when people need help navigating the life insurance process, it is important that they find someone who can help find the proper insurance to fit their needs. At the Kennedy Nemier Insurance Agency, we have been helping individuals secure the financial future of their families with high-quality life insurance.
Hear directly from our clients!
"I just wanted to provide a testimonial for two outstanding agents you have at your office. I am a customer of both Pat Callebs and Jim Geisling of your office and am more than pleased with the excellent service they have provided me. They are thorough and so knowledgeable in their respective fields of practice. They are devoted to me as a client and it shows. My emails and phone calls are returned immediately and they always keep me informed. I have recommend them to everyone I know and will continue to do so. It is so reassuring to know I have such hard working people to help me with all my insurance needs." Lindsay F.
---
Contact Kennedy Nemier Insurance Agency today to start your free quote! You can call us at (734) 454-4058 or send us a quick message online and an agent will contact you shortly.