West Bloomfield's Premier Independent Insurance Agency & Provider of Personal Umbrella Policies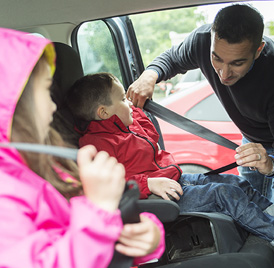 Kennedy Nemier Insurance Agency is West Bloomfield's leading source for the best automobile and recreational insurance policies at the best rates. Our agency is founded on a belief that choice of insurance companies and strong personalized customer service are qualities most valued by our clients. With 13 dedicated insurance professionals and over decades of experience, we provide a superior level of expertise.
Everyone at our agency is committed to finding you a quality policy specifically tailored to your needs and your budget. We are very proud of our tradition of exceptional service and commitment to personalized attention. Choose from our comprehensive insurance offerings to learn more about how you can protect every aspect of your life.
The Kennedy Nemier Difference
Trustworthy Advice
We're not just a local, independent company - we're your neighbors. We're committed to serving our community, and that means maintaining our reputation for integrity and honesty in everything we do. We're not just here to sell you insurance, we're here to help.
Complete Customization
We specialize in designing customized plans that fit your budget and lifestyle, no matter who you are. Have multiple assets? We'll help you save by bundling plans. Need basic auto insurance? We'll work just as hard to find the perfect plan for your vehicle.
West Bloomfield's Trusted Source for Quality Auto Insurance Policies

At Kennedy Nemier Insurance Agency, Inc., we take pride in the time we spend getting to know you, and our agents are fully committed to helping you understand all of your coverage options before selecting the right one. Accidents can happen at any time, and protecting yourself financially through a reputable insurance company is important. Unlike large, out of touch insurance companies, our agents provide personal, one-on-one attention. Our goal is to get to know you first and then work with you and your family to protect your assets and lower your insurance costs.
At Kennedy Nemier Insurance Agency, Inc., we provide an array of comprehensive auto insurance coverage plans. We also offer a variety of policies that cover you and your passengers in the case of an accident. Whether you're in a minor fender bender or a 6 car pile-up, we'll make sure that you and your car are in the best position to recover.
What Types of Auto Insurance Coverages Are Available?
Liability Coverage
Collision Coverage
Personal Injury Protection (PIP)
Comprehensive Coverage
Uninsured/Underinsured
Classic Care Coverage
Our agents are advocates for finding a plan that meets your specific needs. Before you purchase your policy, we will carefully listen to your concerns, answer any questions you may have, and provide you with a detailed breakdown of the costs of your policy by thoroughly explaining what's covered. We know buying insurance is a difficult process, and we'll be by your side at all times!
Personal Umbrella Policies
Personal umbrella policies provide extra coverage that your basic homeowners or auto insurance does not cover. This type of insurance provides liability coverage over and above when your basic insurance coverage is exhausted. For example, if you are involved in a car accident in which you are at fault and the other driver incurs injuries, your basic auto insurance may cover the other driver up to a certain limit, but that limit may not be enough to cover the other driver's damages, medical bills, or other expenses. This is where a personal umbrella policy can help cover additional costs when your standard auto insurance policy coverage is exhausted.
Comprehensive Recreational Insurance Plans in West Bloomfield, MI
RV Insurance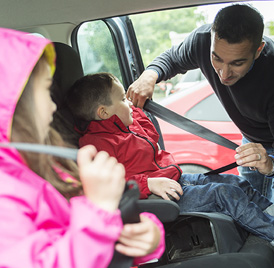 Anyone who owns an RV understands its advantages. It allows people to experience the comfort of home while enjoying the outdoors and providing a secure way to travel long distances all over the country. Many people take pride in outfitting their RVs with the latest technology on the market.
While this undoubtedly impresses friends and neighbors, it also makes the RV a valuable target for criminals who know that there is expensive equipment inside. If the RV gets broken into, you need recreational insurance to financially assist with the replacement of all the equipment and damage repair.
Motorcycle Insurance
Some people think that their auto or home insurance policy will cover their motorcycle, however in reality, this is not the case. Everyone has heard horror stories about the medical bills that pile-up after a motorcycle accident. If health insurance doesn't cover all of these expenses, they can significantly hamper someone's financial well-being. Motorcycle insurance can help to cover medical bills as well as pay for damages your bike.
Boat Insurance
Boats are expensive to purchase and to maintain, and in the event your boat runs aground or is involved in an accident, insurance can provide you with the financial assistance you need when your repair and replacement bills come in.
If you are looking for boat our yacht insurance and want to discuss your needs with a qualified agent that will navigate you through the process, contact Kennedy Nemier Insurance Agency, Inc. today. For years, we have been helping people find the boat insurance policy to suit their needs by carefully comparing premiums and discussing advantages and disadvantages of each plan to determine what is right for you.
We're passionate about helping businesses and families choose the right plan to protect their future.
"I have been with Kennedy Nemier Insurance Agency since 2009, possibly earlier.....they have always looked out for my best interest. I have shopped other Agencies/Company's at renewal and Kennedy Nemier always finds me the best rate and coverage over all. Their service is second to none. I refer many clients to them and they are always very very pleased with the service. I can't recommend them highly enough." Colleen Horning
---
Contact Kennedy Nemier Insurance Agency today to start your free quote! You can call us at (734) 454-4058 or send us a quick message online and an agent will contact you shortly.